Best Camping & Military Entrenching Shovel
No matter how you look at it, the military has easy access to some very cool survival gear. Some of the better items have found a way into the hands of survivalists and campers because they are lightweight, dual-purpose items that just simply work better than other camping tools. That is why there is so much interest in entrenching shovels, now that they are also available to the public. Should you take advantage of it and discover the best military entrenching shovel?
Jump To> Camping & Military Entrenching Shovel Reviews
What is an Entrenching Shovel?
Since the time of Julius Caesar, military forces have used tiny shovels to help dig trenches around their camps so that they could lessen the chance of being attacked. By digging a trench they can travel close without being as easily targeted by the enemy.
Since that first entrenching tool was invented, there have been other uses for these shovels. Some of them are able to be sharpened along both sides so that they can be used as weapons as well as trench digging. This means they are able to be used to cut away limbs and foliage in the woods, dig small holes at a campsite, and do a variety of other tasks to help you survive in the woods.
Some people have tried to create similar tools, but those folding shovels were often heavier than the entrenching shovels that our military favors. That is why many people choose a military entrenching shovel over all other types of small shovels.
Would You Use A Military Entrenching Shovel?
There is some debate over whether these military shovels are multi-tools or not. To some people, they are only shovels that serve many purposes. To others, they feel that they are the most useful multi-tools on the market. That is why so many of today's campers, hunters, tactical survivalists, and others use them. It is also why if you love the great outdoors, you should consider adding a camping shovel to your gear. However, before you make up your mind on which one you need, you should take a look at the best entrenching tool available.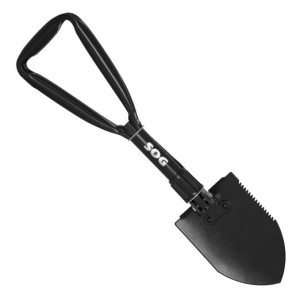 SOG is a name that is well known in camping gear. The SOG entrenching tool is sure to extend the reach of their gear into other areas for an outdoor survivalist. It is a compact shovel and pick, that folds away for easy storage. It comes with its own nylon carrying sheath. The overall length of it is 18 1/4 inches and it weighs 1.4 pounds. On one edge of the shovel, there is also a saw blade area so that you will never have to work around roots again.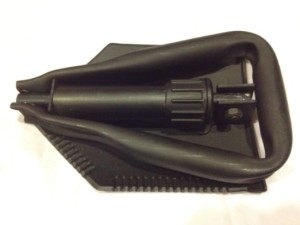 This shovel is a true Army entrenching tool in style. It has a steel blade with an aluminum handle and a black powder-coated finish. It folds down easily into three sections so that it is always easy to carry when you are not using it. On the sides of this shovel, you will find a sharpened axe edge and a serrated saw edge. The fact that it is a tri-fold shovel means that you can lock the shovel handle into two different positions, depending on your need.

More On The Original Issue Entrenching Tool⇒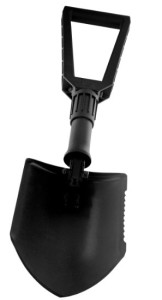 This entrenching shovel is lightweight and tough. It has an anodized shaft to be strong enough for simple gardening or surviving in the wild. It does not come with a sheath, but it does have the axe blade side, saw blade side, and the pointed shovel tip all in one 2.6 pound shovel.
Read More on Gerber E-Tool Here⇒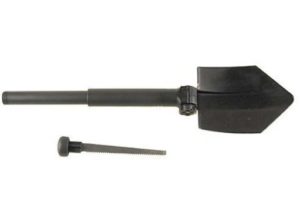 Imagine a variety of tools fitting into one entrenching tool. That is what this collapsible shovel offers. You can lock the blade into four different positions and extend the high impact polymer handle to give you more reach or depth. It can withstand anything you put in front of it because there are no welded areas or rivets on it. It is solidly built and designed to last even though it only weighs just two pounds.
More On The Glock Entrenching tool⇒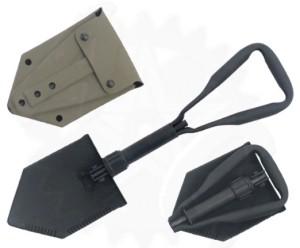 This shovel comes with its own ODG vinyl shovel cover. It has a steel blade and an aluminum handle. It has a black powder coat finish and folds down to fit easily into your backpack. It is a genuine US Military Issue shovel that has a sharpened axe edge and a serrated saw edge. It weighs 2.8 pounds to ensure that you do not feel weighed down by it.