Gerber Dime Micro Multi-Tool Review
Men and women alike all enjoy having a tool within easy reach. That is why there are so many multi-tool sets available. However, there are some multi-tools that include things people either have no need for or they are too heavy to carry around comfortably. That is why micro multi-tools were created. The Gerber Dime multi-tool is a micro tool that is created by one of the most popular brands on the market, but will it live up to your expectations?
Features of the Gerber Dime Micro Tool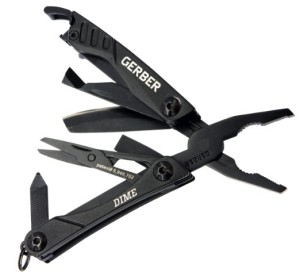 The Gerber Dime multi-tool is as rugged as it is reliable. It is made to meet all of the expectations placed on it by the Gerber brand name and the people who love them. This means that it can be used in a variety of situations, whether you are hunting, surviving, or simply playing in the great outdoors.
With it, you get 10 easily accessible tools, which include a file, pliers, scissors, an opener, a knife blade, and more. This makes it a great all-round tool that can help you handle whatever life throws your way.
The fact that it is a micro tool means that it is not going to weigh you down or feel bulky in your pocket, making it a great every day carry. In fact, it is only 4.25 inches long when opened, 2.75 when closed. It weighs only 2.2 ounces total.
Pros & Cons Of Gerber Dime
Many people want a multi-tool that they can carry anywhere and perhaps this is one of the main things people love about this one. You can take it with you anywhere, even on a plane. However, the fact that the Gerber Dime has been TSA approved, that does not necessarily mean you can carry it on the plane. At one time, the TSA allowed people to carry a blade that was less than 6 centimeters or 2.36 inches. The blade on this is only 1 and 1/2 inches long. Now, it is recommended that you allow all blades to be carried in "checked" baggage. You should also consider having it sheathed within your luggage. We strongly recommend reviewing current TSA guidelines before traveling with any sized blade. The same is true for other micro tools.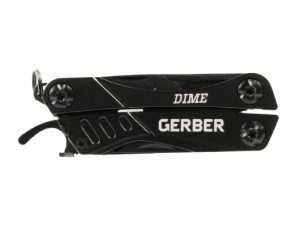 For the most part, all reviews for this little tool are positive. It is an affordable tool that is backed by the Gerber warranty. However, there are some people who feel that it is not a solid enough tool to handle the tough jobs. There are some instances where people attempted to use it and broke it. For some of them, the cheap price makes it impractical to take advantage of the warranty. Read More Owner Reviews Here⇒
Is The Dime Micro Tool Worth It?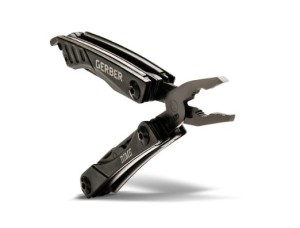 There is no denying that the Gerber Dime tool packs a powerful punch in a small multi-tool. However, it may not meet everyone's expectations. According to all of the Gerber Dime review left by current owners, it simply depends on what you are hoping to do with it and you should keep in mind that it is a micro tool. To see how it stacks up against other micro tool sets, you may want to read our reviews of other micro tools. Maybe one of them will meet your needs a little better, but you may also discover that this is the one you have been waiting for. Read More Dime Reviews⇒