Power Tek LED Equipped Multi-Tool Review
When it comes to multi-tools there are a lot of name brands on the market; for example, Leatherman, Gerber, and SOG. Every tool company seems to have their own version and their own ideas of what makes the best multi-tool. Power Tek's contribution is the Fire Talon. It is a very popular choice according to Amazon, but is it what you have been waiting for? Read this Power Tek multi-tool review to find out.
This is a heavy duty multi-tool that features two built-in LED flashlights so that you are never stuck in the dark again. It has a flashlight on each end so that no matter what you are working on, you will be able to see it clearly.
It has a variety of tools. The tools include a knife, spring-loaded needle nose pliers with wire cutters and strippers built in, there is also a pair of spring-loaded scissors, a can opener, as well as both a Phillips and a flathead screwdriver.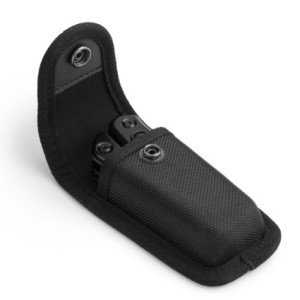 The entire tool is made of black oxide stainless steel. This gives extreme durability and looks great as well. In the handles, you will find built-in rubber inlays to help you hold steady. This feature also provides extra comfort.
It comes with a nylon sheath for easy carrying if you want to carry it on the exterior of your pocket. However, either way, that you want to carry it, you will not have to worry about being weighed down. It is only 4 inches long when closed and weighs a very light 9.8 ounces.
Power Tek comes with 30-day money back guarantee so that if you are not completely satisfied, you can return it. You also have a warranty for one year against manufacturer defects. This does not cover issues that the user creates, such as water damage or drops that damage the flashlight.
Is Power Tek Worth The Money?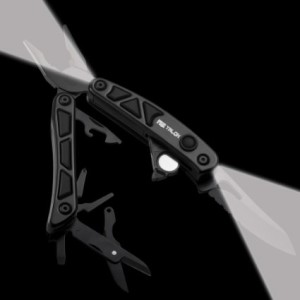 When reading through the reviews that other people have left behind, this LED equipped multi-tool does seem like the ideal solution to every handyman. These people love the flashlights and swear it can make those tough jobs easier to handle, especially when a lot of things seem to break once the sun goes down or the power goes out. Their only drawback, if you can call it that, is that the tools are a little hard to get out when you first purchase it and the knife blade is really sharp. For most people, this is more a bonus than anything they would consider a negative feature. The Power Tek Fire Talon also feels nice and solid in the hand. Overall, users agree that it is top quality.
This means that if you are looking for a solid tool that does not cost you a fortune, the Fire Talon is definitely a good choice for you, in all ways. Who knows? You may be able to take the toolbox out of your vehicle and still be fully prepared for whatever curves life may throw your way. Read More Reviews Here⇒