The battle of which is best between Leatherman and Gerber, is one that has been questioned many times throughout the years. In most cases, people say that it basically boils down to the one name that you prefer. Others, though, will look further into it and base it on more than the name. Here is an in-depth look at what each offers, and why you may choose one over the other at an honest look at Leatherman vs Gerber multi-tools.
| | |
| --- | --- |
| Most Popular | Better Value |
| Warranty: 25 Year | Warranty: Lifetime |
| Selection: More Leatherman Choices | Selection: Less Gerber Choices |
| Cost: $$$ | Cost: $$ |
| Full Leatherman Reviews | Full Gerber Reviews |
| | |
Let the Gerber vs Leatherman Battle Begin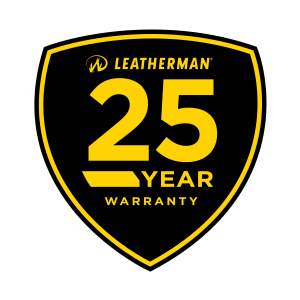 With both tools, you will notice differences that go well beyond their name brands. For instance, the types of tools and the warranty may be the first things that you need to explore.
The Leatherman brand tools come with a 25-year guarantee on their tools and 10-year for their lights. It promises to give you another tool of equal or lesser value within that 25-year guarantee provided you do not lose it or overly abuse it.
If you choose to go with the Gerber brand tools, you will find a full lifetime warranty if you live in North America. It only covers 25 years if you live outside of the US. However, it will be covered against all damages, regardless of what caused it to break. It will be repaired, replaced, or swapped out for a product of equal value to the one you damaged.
Both brands have a large variety of tools and along with that, price ranges. In the battle for cheapest multi-tool, the battle rages on between Gerber vs Leatherman. The cheapest Gerber tool has a bottle opener and 9 other useful tools that include a file, pliers, knives, and more.

The Leatherman's cheapest multi-tool includes a knife, scissors, flat and Phillips screwdrivers, tweezers, a nail file, and a bottle opener. It also has a clip that will allow you to keep up with it, even if you wear it outside of your backpack. For just a couple dollars more, you can build up to an even larger amount of tools.
User Preferences?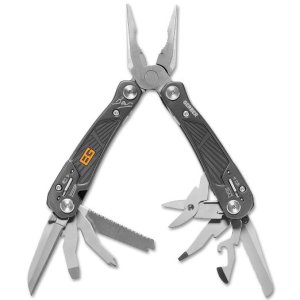 Which do others like the best when it comes to Leatherman or Gerber? This is not easily answered. People who want something that feels solid in their pocket may prefer the Leatherman which is often slightly heavier than the Gerber. Some prefer parts of one over the other. Both are made in the USA so there really is not a major choice there. However, some people may slightly prefer the Gerber because of the fact that it is partnered with Bear Grylls, another popular brand, which is also made in the United States.
If you want to buy a multi-tool based on what others have purchased and their overall opinion of it, a glance at Amazon will show you that the Leatherman and the Gerber have comparable results when it comes to highest ratings and most purchases. The Leatherman simply has the reviews spread out over more multi-tools.
Choose Your Style
Both the Leatherman and Gerber have a variety of tools that you can purchase based on what you plan to do with it and what you think you may come up against. If you need tools that work in an emergency situation or during a hiking expedition or in survival situations.
Conclusion Leatherman Vs Gerber
Both tools have a variety of features that you will find useful. Both of them can take a beating and come out strong. The problem is, no tool will ever be made that absolutely will not break. Therefore, the longer warranty, though, could steer you toward the Gerber, but both are hassle and headache free to use if you need to report yours as broken. It simply depends on which one meets your personal requirements when it comes to Leatherman Vs Gerber multi-tools. Check out the top rated multi-tools of both brands on our homepage.