SOG Seal Pup & Kydex Sheath Review
Whether you are out hiking through the woods, on the hunt for food, attempting to survive in the wilderness, or setting up a camp, a good tool on hand is going to make life much easier. For some, the chosen tool is a multi-tool. For others, they would rather have a knife that is able to handle anything in its path. That is why so many people are talking about the SOG Seal Pup & Kydex sheath combination. Could it be the blade you have always been looking for?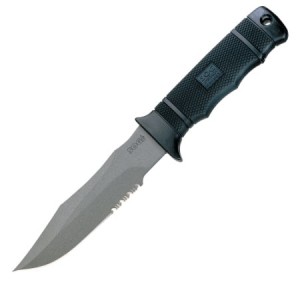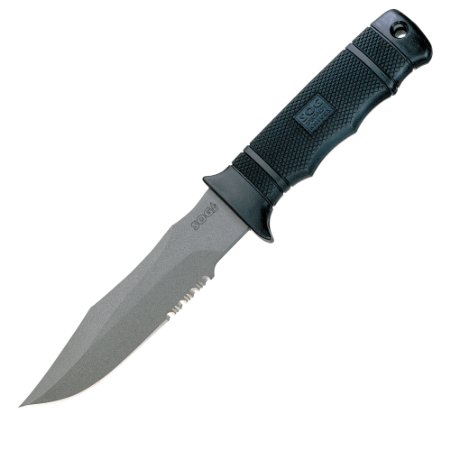 What Makes the SOG Seal Pup and Sheath Great?
The SOG Seal Pup is a specialty knife that has both a smooth and a serrated edge all in one 4.75-inch AUS-8 steel blade that has a clip point shape. It has a GRN handle with a powder coated finish. The handle is made using glass reinforced nylon and it is the ideal size for most people's hand so that you have a very comfortable grip. There is a limited lifetime warranty on it as well so that you can feel confident in your investment. The knife has a total length of 9 inches, which is why you should consider the sheath for this fixed blade knife.
Best of all though, it is lightweight at only 5.4 ounces and corrosion resistant, as long

as you keep the blade oiled, clean, and dry. It is a knife that is favored by law enforcement and military, as well as avid sportsmen.
Why People Love Using The Seal Pup?
Most people, according to the SOG Seal Pup reviews, claim that this single blade is ideal for hiking, backpacking, hunting, fishing, and everything else. They say it is large enough to be useful, but not so large that it is awkward to handle.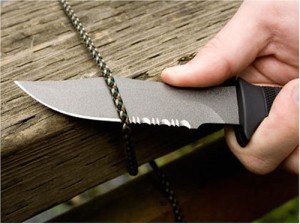 Even though you will get the SOG Seal Pup nylon sheath, you may want to take the advice of others, depending on what you plan to use your knife for and how often you plan to carry it. A lot of people suggest that you consider upgrading to a SOG Seal Pup Kydex sheath that is made of hard nylon if you plan to carry it often. Not only because it looks great, but because it will be better able to protect your knife's blade when you are not actively using it.
Why Choose SOG Knives?
First, military personnel and law enforcement agencies approve of it, what more could you ask for in a knife? This new SOG Knife is comparable to the previous SOG Seal Pup Elite. Often you can find the SOG Seal Pup for sale at a very reasonable price and they are consistently given high ratings because of the number of things you can do with them. They have a limited lifetime warranty which ensures that as long as you take care of your blade, you will have protection for your knife. Read More Owner Reviews Here⇒